I'm a huge advocate alternative therapies, I regularly see an osteopath to help me with my migraines and hyper-mobility, and a love a good massage, spa day or spa break. If my back is sore or I'm feeling achy then I am likely to make an appointment with my osteopath before going to the doctors or taking some tablets. And today I've got a post about some of the benefits of massage and spa treatments for you.
What's your first thought when a friend tells you she has scheduled a spa appointment?
"
I wish I had the time and money to pamper myself!",
"
How does she get everything done for the week and find the time for such a luxury?" or "
That's a bit daft. A good hot bath and glass of wine do the job and won't empty my purse."
What about when the same friend tells you she has scheduled a doctor's appointment?
"
G
ood on her! We need to watch our health!" or
"
Ah – that reminds me, I'm due myself for a check up."
Now, consider how your opinion of spa treatments might change if a doctor prescribed one for you as a medicinal treatment. If she wrote you a prescription for one time massage, up to four times monthly, would you still see spa treatments as a luxury? Or would you be more inclined to view massage, hydrotherapy, and other treatments as an important part of your preventative care regime?
Some scientific studies clearly show measurable medical benefits of certain spa treatments. Just like you might take a multivitamin tablet in the morning, spa treatments can become part of your normal routine. A combination of healthy eating, exercise and pamper treatments can make for a wholesome lifestyle, which has other benefits too - you'll make more time for yourself, feel happier, sleep better, have a healthier immune system and you'll even find it can have a positive impact on your life insurance.
Here are some the health benefits of spa treatments, as well as some common health risks and how to avoid them:
Merely being touched by another human being in a kind and gentle manner has positive medical effects on the body and mind. Kind human touch releases
endorphins
, which is a nervous system hormone that reduces sensations of pain and improves mood - in the same way as when you do exercise.
Massage has been used for medicinal purposes for more than 4,000 years, according to Chinese medical literature. In current times, medical studies show, again and again, that massage has a positive impact on many different health problems. To name just two recent examples:
Home massage for metastatic cancer patients can improve sleep quality and reduce pain, according to a controlled study published in the Journal of Alternative and Complementary Medicine in January 2013.

Daily massage therapy for stable, pre-term babies is positively associated with better weight gain and strengthened immune systems, per a 2012 article published in the medical journal Pediatrics.
Specialised massages may have more specific health benefits, but - especially if you've not tried massage before - you may want to begin with a basic relaxation massage. A relaxation massage by a properly licensed massage therapist can relieve tension, reduce aches in the head and body, relieve joint pain, and give you better circulation and mental alertness.
Other specialised massages that may have medical benefits include:
Lymphatic draining massage:

The purpose of this type of gentle massage is to reduce swelling, especially in areas of the body that have recently undergone surgery, by removing fluids from swollen areas and back into circulation.

Prenatal massage:

Massage therapists who are certified in prenatal massage use specially contoured tables to support the pregnant woman. Prenatal massage can relieve many of the aches and pains associated with pregnancy, which can be a real relief during nine months when most pain relievers are forbidden. Freedom from aches and pains leads to more restful sleep and lowered anxiety, which has positive health benefits for both expectant mother and developing child.
It is advised that pregnant women should avoid heat treatments which may raise the body temperature.
Mud packs, mud baths and body wraps
Mud packs and baths receive positive reviews from the medical community, when performed safely and in sanitary conditions. Mud and mineral waters can reduce inflammation in joints and muscles and may provide relief from osteoarthritis and psoriasis. Other members of the medical communities warn individuals with psoriasis to be cautious when considering mud packs or mud baths, however. If the skin suffers damage due to scratchy elements in the mud or rough application, the trauma can cause the psoriasis to flare-up.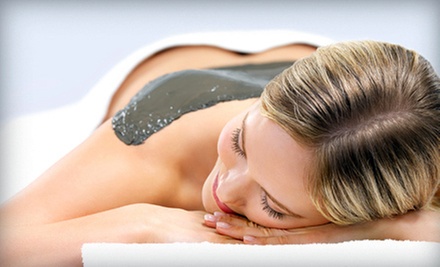 Body wraps have not been studied or shown to have specific medical benefits. They can be very soothing, thereby decreasing stress and having a positive health impact. For anyone who suffers from any type of claustrophobia, however, a tight body wrap may be stress-inducing rather than stress-reducing.
It is far less clear whether any of the spa-based cellulite treatments have any effect or physical health benefits. No medical studies have been done that demonstrate a connection between cellulite loss and lymphatic massage, electric shock, injections, wraps, lasers or other procedures. User reviews tend to agree that they experienced a temporary tightening of the skin and loss of inches in those key body measurement areas. However, the emphasis is usually on temporary.
Will you start calling your spa your "doctor's office"?
Perhaps the next time your friend tells you she has an appointment at the spa, you'll thank her for the reminder to schedule your next therapeutic appointment.
Do you get massages or alternative therapies regularly?
Will you be having a treatment this weekend?
***This post has been written in association with Compare the Market.